News
All the latest events at Microblade
Apprenticeship Training
Microblade Ltd has welcomed its newest apprentice, Sonny Holbert who will be training to be a maintenance fitter across the business alongside Martin Haywood and Simon Stafford.
Microblade Ltd has recently been nominated by the RNN Training Group in recognition of their Outstanding contribution to Apprenticeship Standard Development.
Sonny is the newest member of our recognised apprenticeship program, complementing the production apprentices and trainees we have on site. Given the changing demographic in the workplace and age profile of the employees at the company we felt it necessary to hire younger employees, training and integrating them into our methods of manufacture acknowledged in the industry for producing the best quality log saws in the market. To that end the company is now better placed to move forward and take on the challenges and opportunities of the post Brexit marketplace.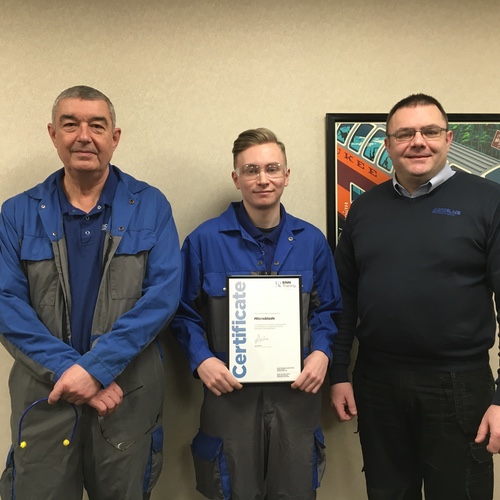 ---
Sunnen Honing Certificate
Stephen Axe and Lee Hallatt have completed an accredited Sunnen training scheme, they are now fully trained in the latest addition to Microblade's grinding department, the Sunnen SV-20-CE.
Stephen and Lee are now competent in the full use and programming of the Sunnen SV-20-CE CNC honing machine, this will improve accuracy and productivity of the internal bore machining on the blades in manufacture and can be used on the full range of bore sizes manufactured at Microblade.
The purchase of this machine direct from Sunnen is just the latest acquisition of new state of the art plant brought into production to improve quality and productivity. In recent years Microblade has benefited from considerable investment from our owners, showing a commitment to move the company forward in both quality and output.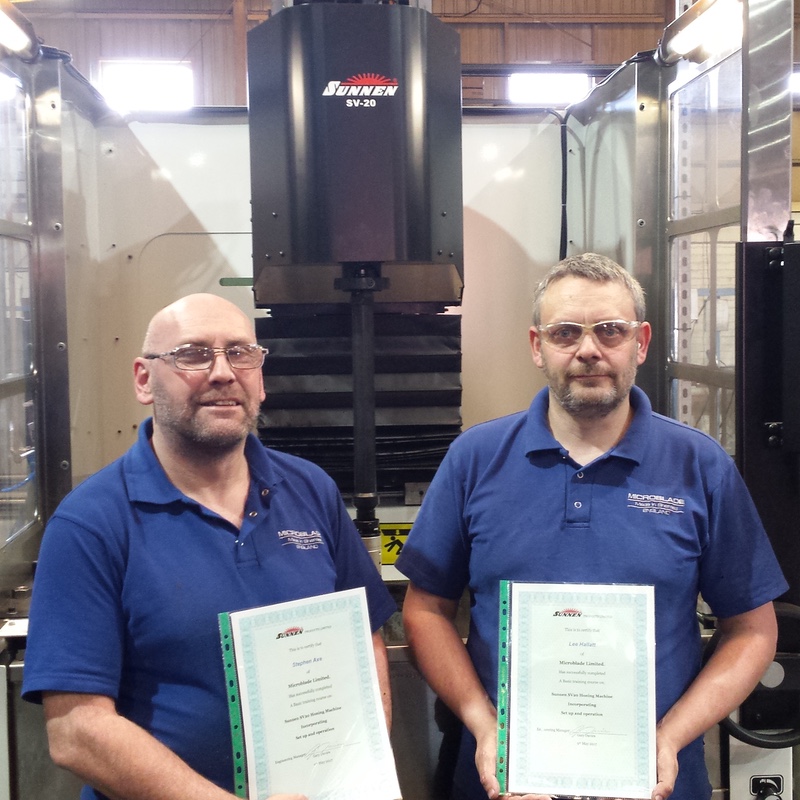 ---